AFFINESSENCE is a flexible and responsive structure, created by Sophie BRUNEAU LEPERRE
who has had 20 years of experience in the perfume and cosmetics industry.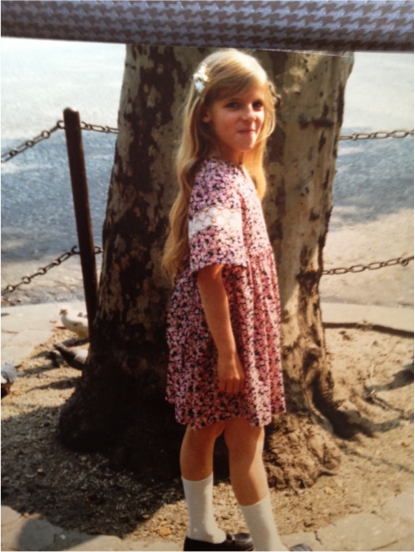 The fascination with perfumes appeared very early in Sophie's life:
A ballet dancer, she plays the piano and sculpts, yet among the arts she chose to devote herself with passion to perfumes.
After graduating from a business school and further spending a few months in a marketing consultant company specialized in perfume tests, she engages in the conception of perfumes on a marketing basis. For 20 years, alongside brands, she creates, develops and launches perfumes and cosmetics for brands with backgrounds, DNA and product positioning as diverse as YVES ROCHER, L'OCCITANE or even COURREGES and MAUBOUSSIN.
During these years, she acquires a deep understanding of products, consumers and distribution, which is as far-reaching as her professional record: direct sale, selective perfumery, pharmacies, spas and beauty salons, … she creates perfumes, beauty care, makeup, home fragrances and sun care ! Sometimes with reason, sometimes with audacity, yet never failing to combine creation with passion. Today, she offers independently her double expertise, a unique undertaking in this sector :
The joining of olfactory expertise and marketing,
a double and exclusive expertise in the olfactory consulting field…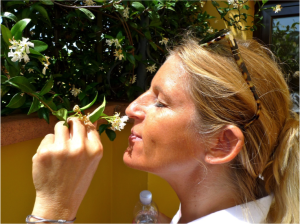 Every olfactory evaluation, selection and recommendation is based on specifically identified objectives, which are set in advance in close collaboration with the client. Like this and in addition to the creative work of briefing and evaluation directly done with the suppliers, she proactively guides the brands in their strategic reflection, their development or renewal, and further knows how to compose a P&L and how to run projects from A to Z.
… hence making it possible to combine successfully the rational (reality of business) with the emotional (the artistic approach of creating fragrances and beauty products).